Elementary School students learning to program drones through computer coding.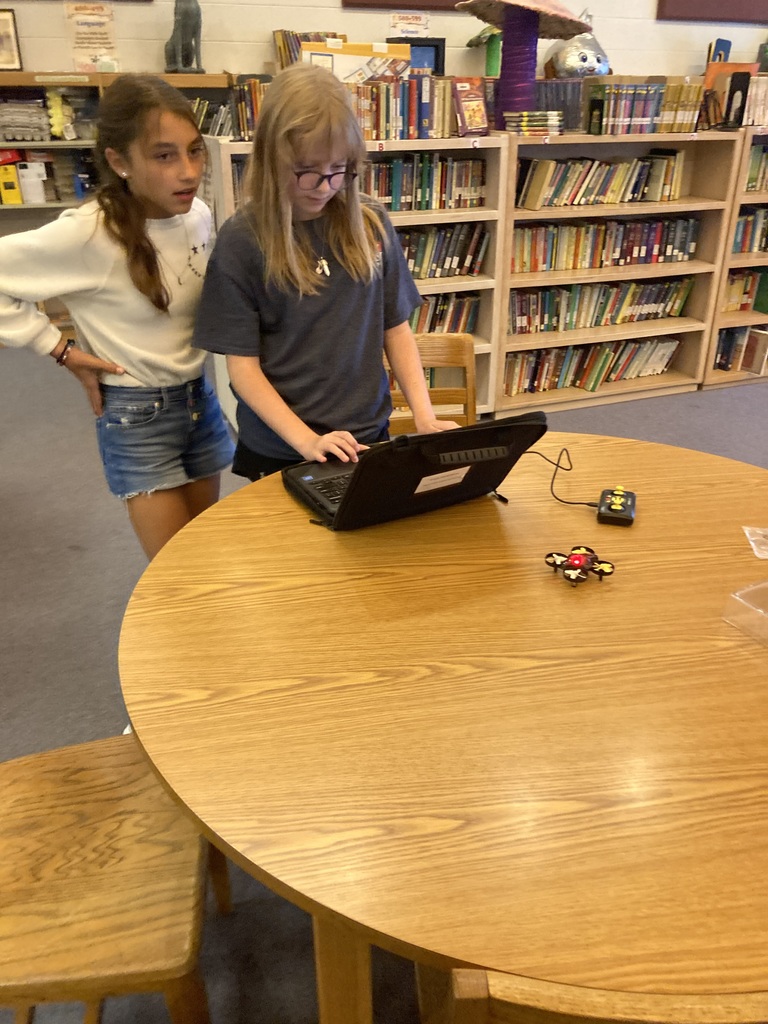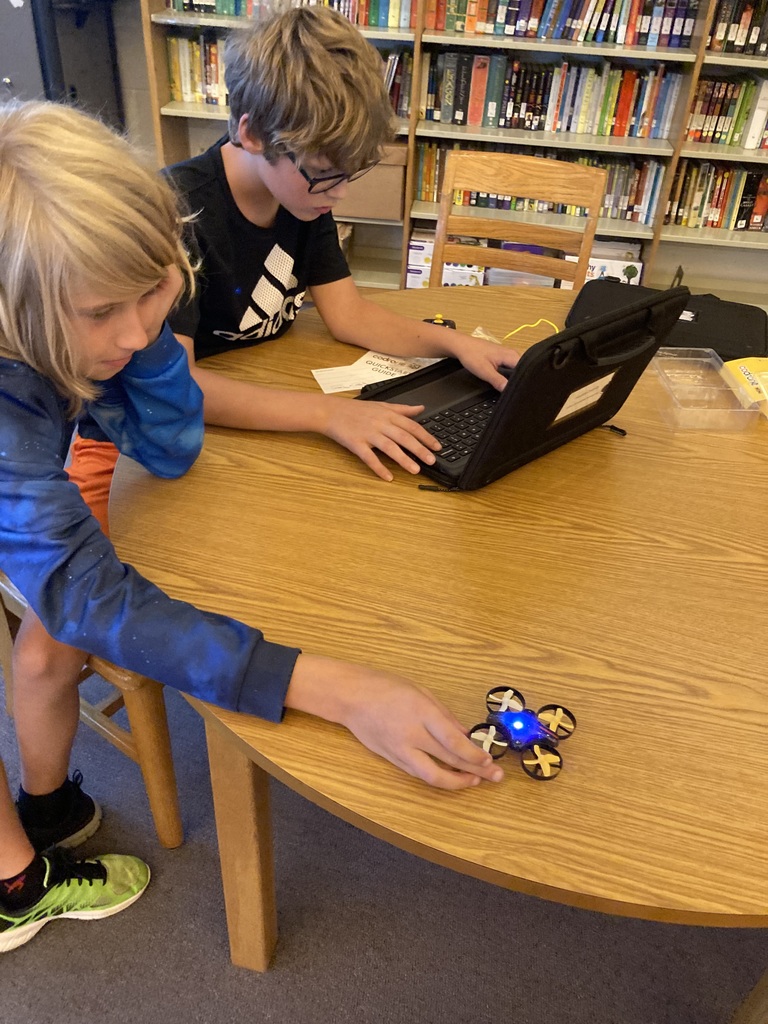 Senior Citizens who reside in the Benton Area School District are invited to a Free Holiday Meal on Sunday, December 11, 2022. Please call 570-925-0923 to make your reservations.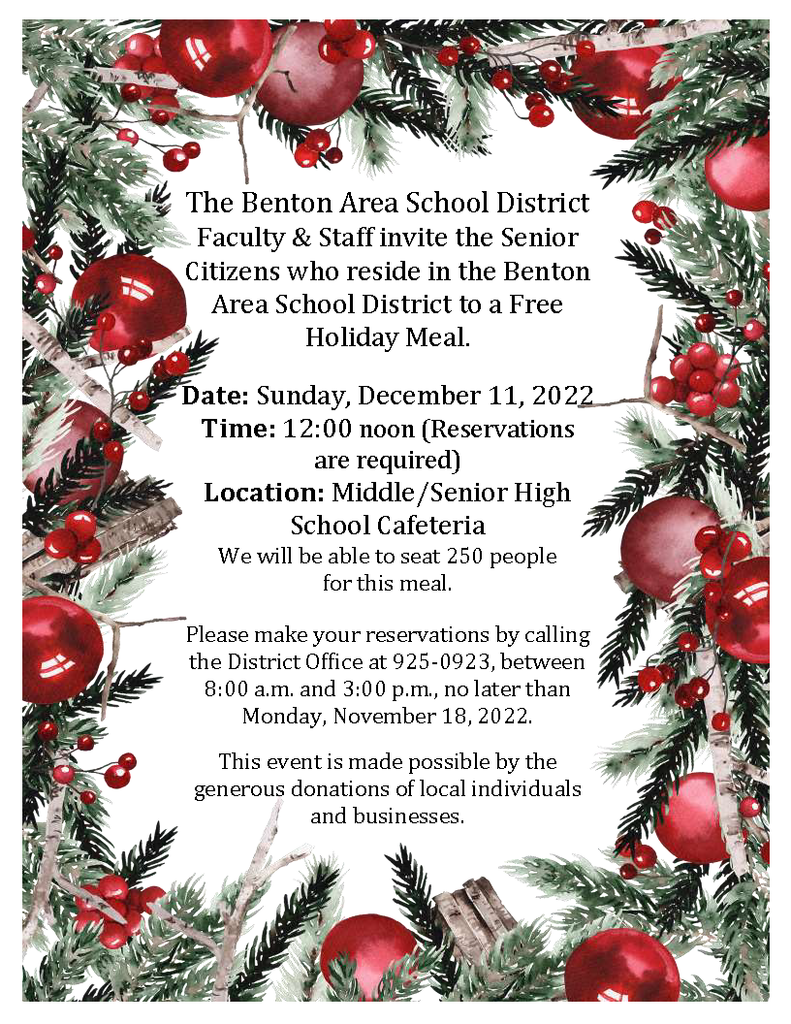 Benton Middle/High School students grades 7-12 will be collecting donation items for the local dog rescue: Rescue Pets Serving Vets.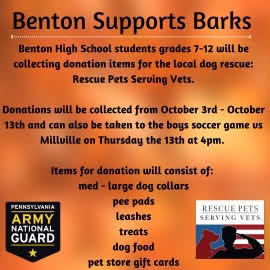 Pennsylvania has approved a Universal Free Breakfast Program that will go into effect on Oct. 1 and run through the end of the 2022-23 school year. Breakfast will be available for free for all enrolled Benton students, beginning with breakfast meals served October 3, 2022.

The mobile dentist will be in the Benton Area School District on October 3, 2022. To sign up your student for this free service, visit
www.myschooldentist.com
or call the school nurse for a paper application.

In 7th grade Future's class, students work with Arduino's in collaboration with Mr. Erik and the Bloomsburg Children's Museum.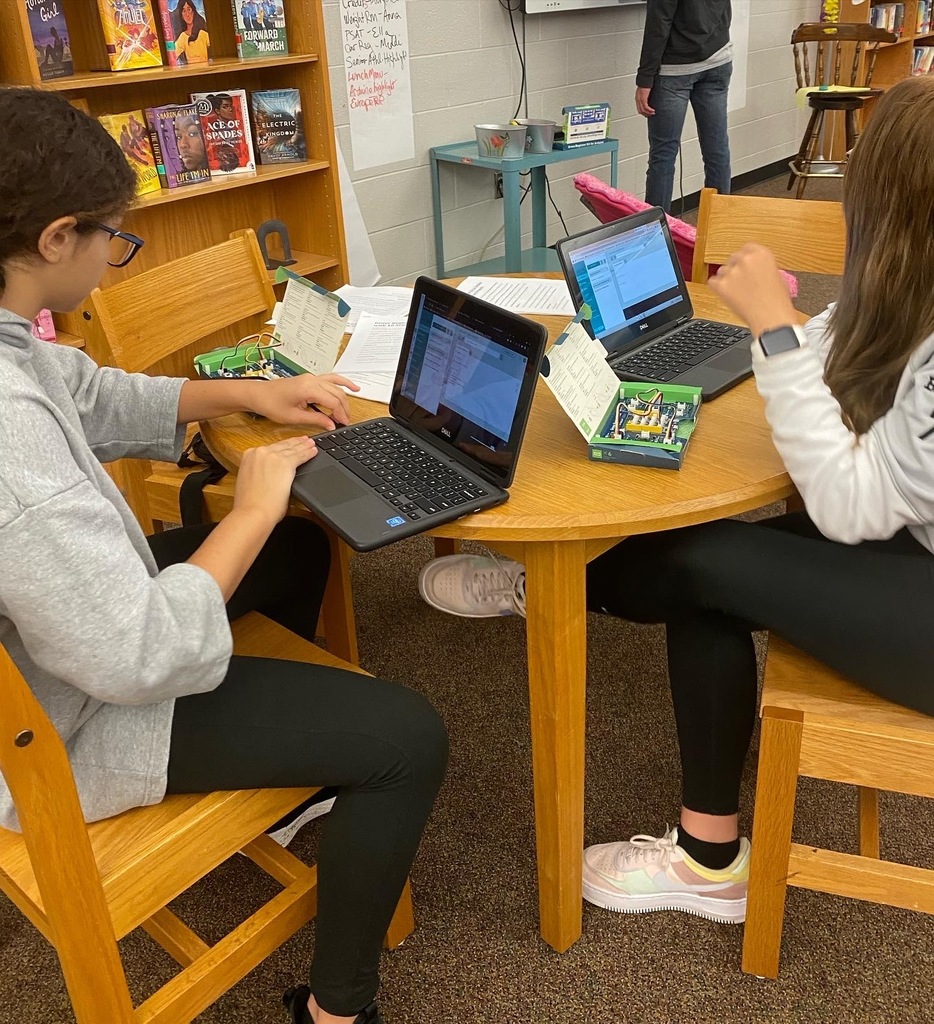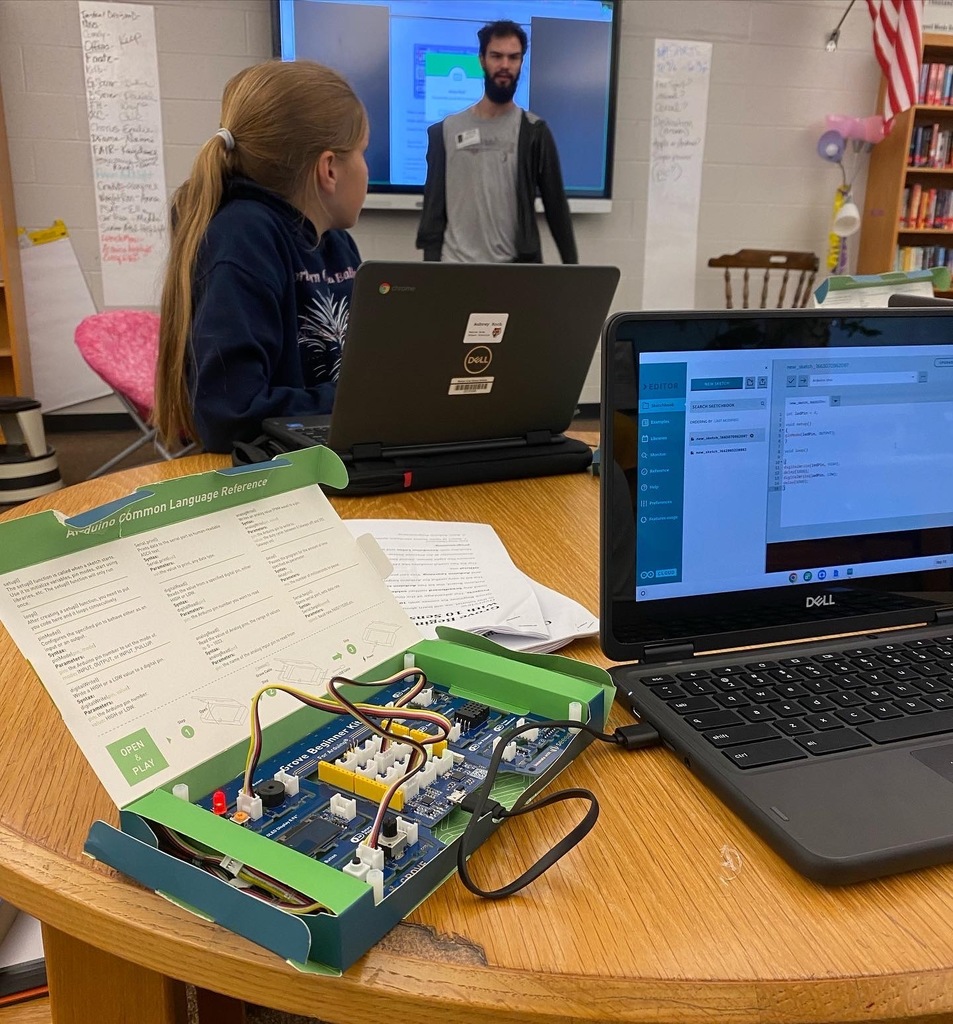 There will be several financial aid nights for families of seniors in the near future. September 13th- Financial Aid Information Night -6:00- Millville High School Library October 3rd- Financial Aid Completion Night - 6:00- Millville High School Library November 30th- Financial Aid Information Night- 6:00- Benton MS/HS Library

Starting on Monday, September 12, Bus 9 will start running about 5-6 minutes later in the morning, so students do not arrive at the school so early.
Book tastings for Middle school students were enjoyed last week. This week, 9th and 11th grade will sample some new book flavors.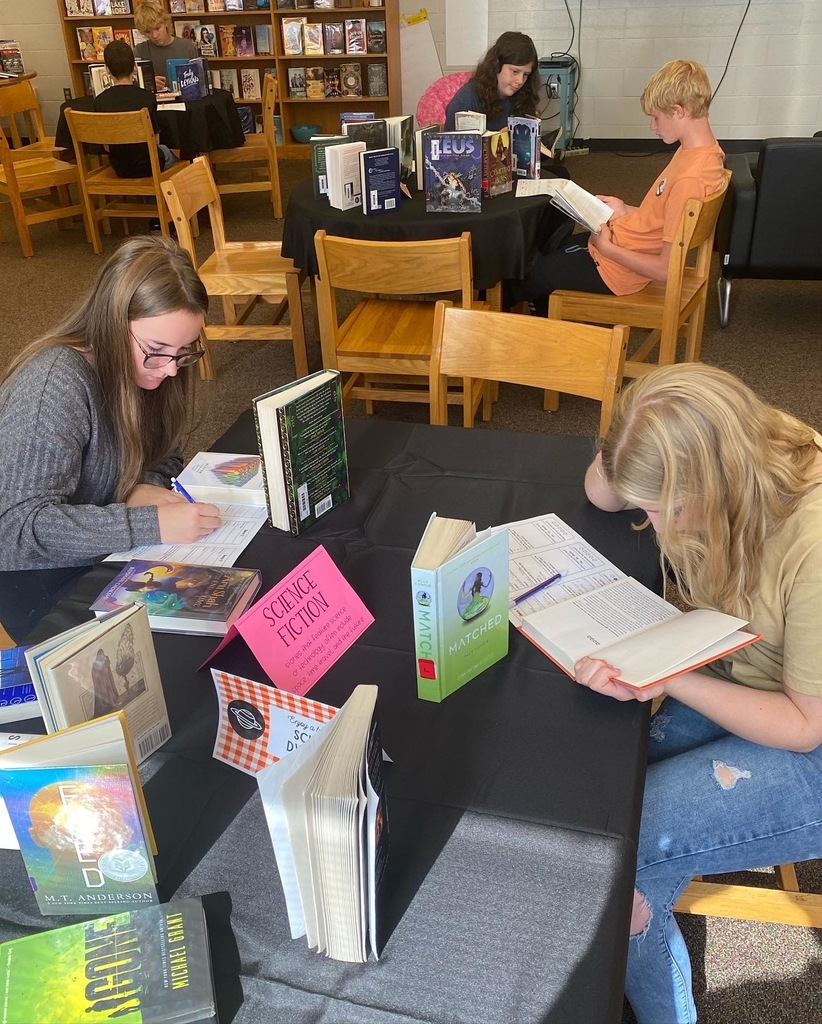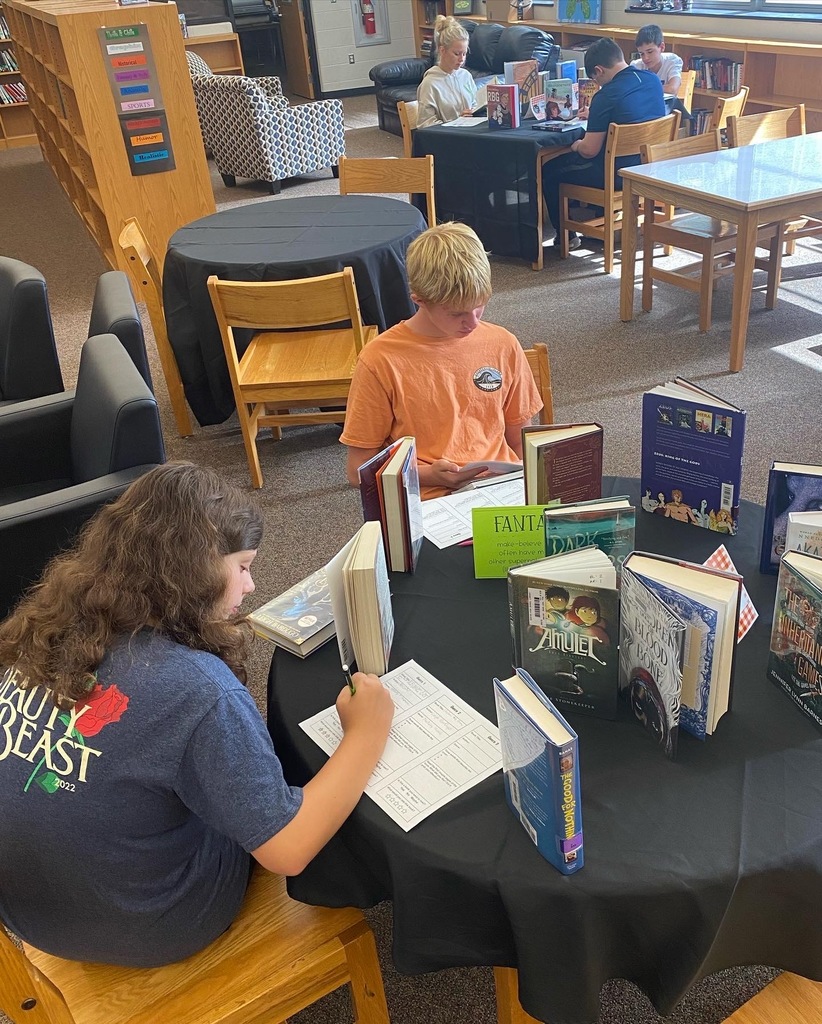 Financial Aid Information nights are for all parents and students interested in higher education opportunities.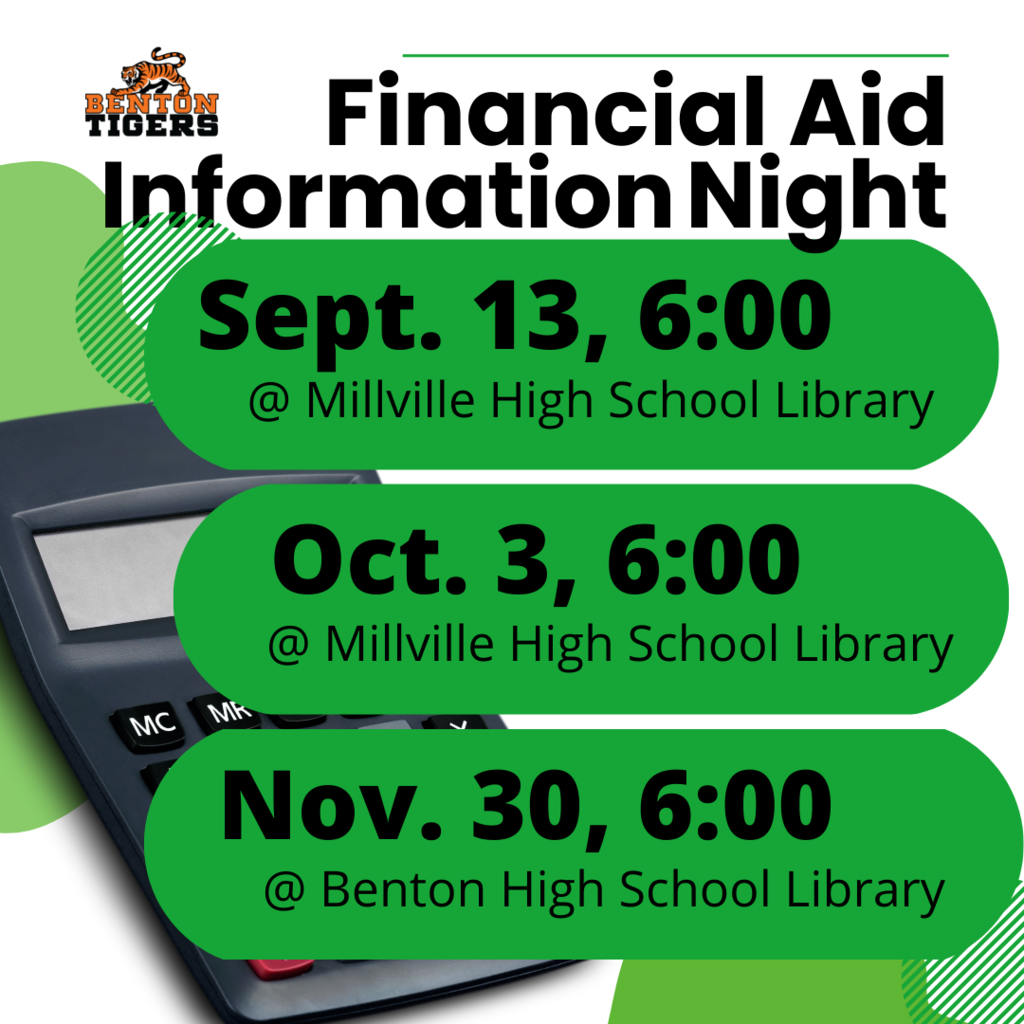 Media Day for Fall Athletes next week!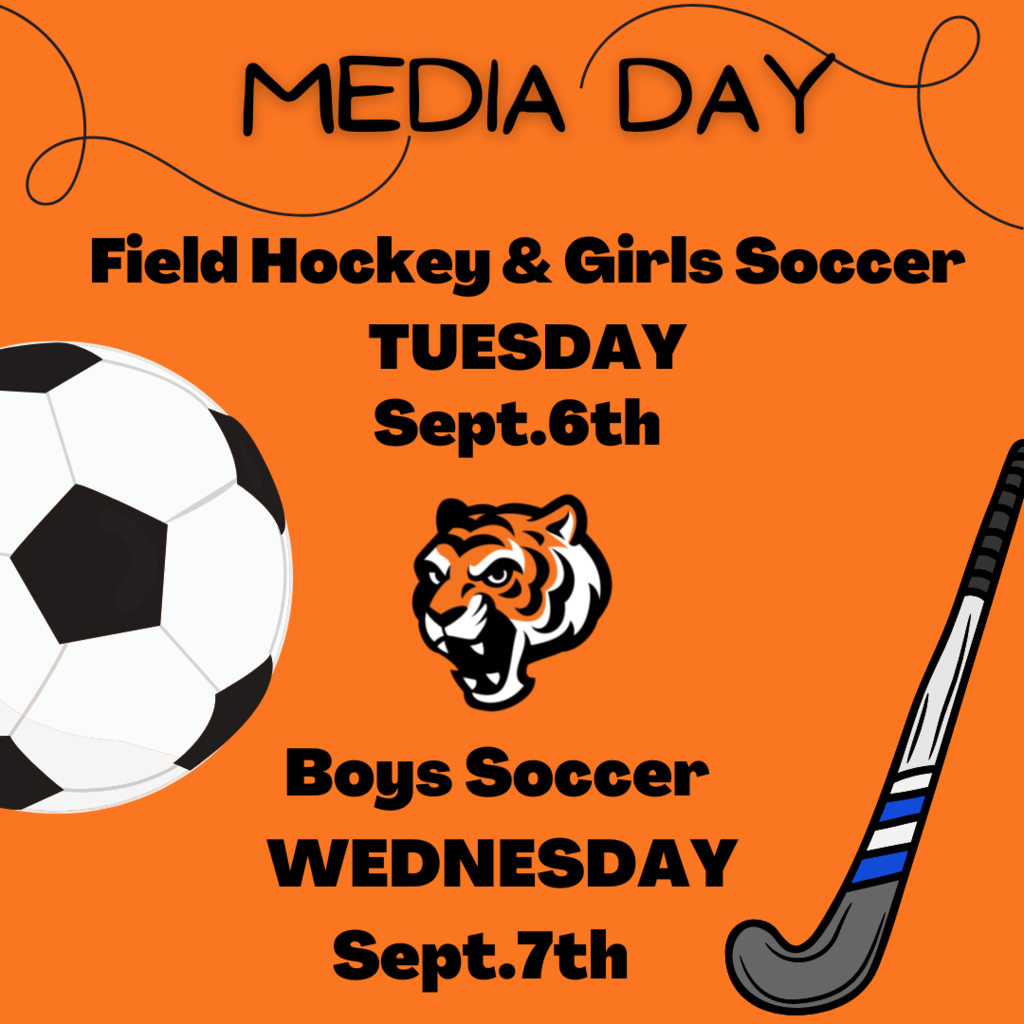 Filip Eneroth, an exchange student from Switzerland and Benton class of 2009, and his girlfriend Klara Röding stopped in to take a tour through the halls of Benton Ms/Hs. A trip down memory lane.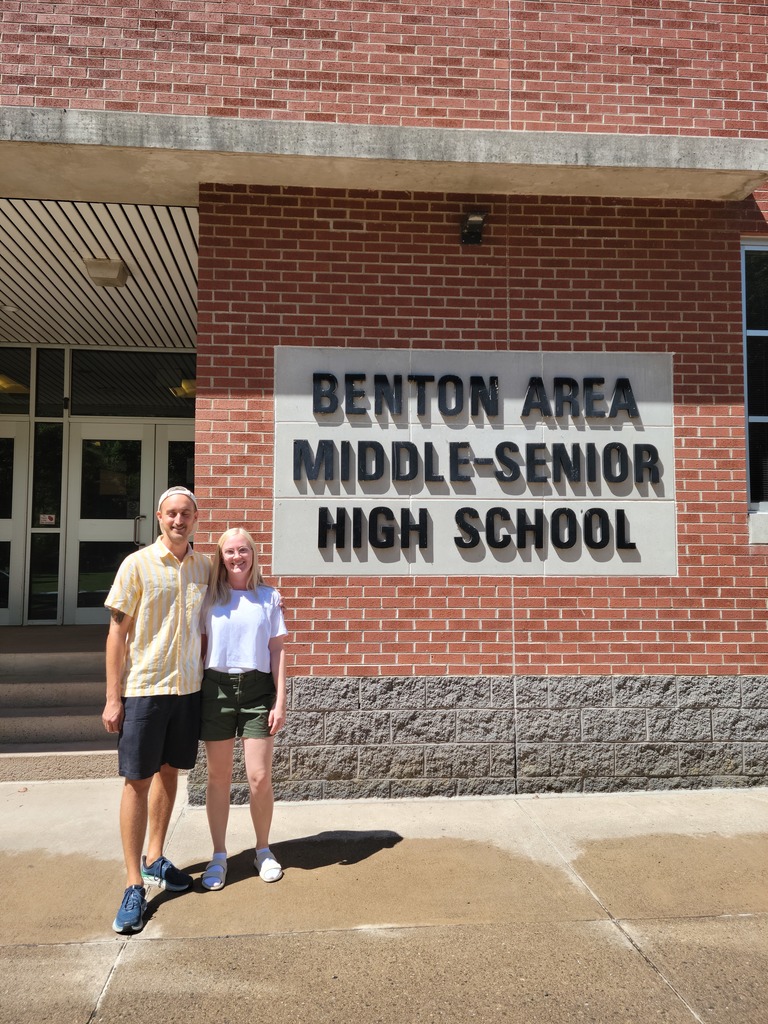 Open House will be Thursday from 4:30-6:30 in both school buildings. The start times of each building have changed this year. In the Elementary School, students will not be permitted to enter the building until 7:50 and the Middle/High School will be allowed to enter at 7:55. Please do not send your child early as they will have to wait outside. Also, meals are no longer free to every student. Please fill out a free and reduced lunch application for your child. We ask that everyone fill out the application as the qualifications through the state continue to change. The application is attached to the email you have on file with the school. They can also be downloaded from the school website under the Parents link.

The Benton Area School District is seeking applicants for appointment to the Board of School Directors effective immediately. Applicants must be a qualified elector of the school district. Also, a resident of the Benton Area School District, specifically Region I (Benton Borough/Jackson Township). Applicants shall submit a resume, statement of qualifications, and reasons for seeking appointment. Deadline for applications is August 27, 2022. Interested persons should apply, in writing, to Office of the Superintendent, Benton Area School District, 600 Green Acres Road, Benton, PA 17814.

The start of the 2022-2023 school year has been changed to accommodate the supply chain delays that have affected our Elementary HVAC project. The first day of school will be August 30th. At this time we will be postponing the Open House to a later date to be announced.

On the July 12, 2022 board meeting, the school calendar was revised and approved. The first day of school for students is now August 30, 2022. You can view the updated calendar in the site menu of the school's website.

Counselors will be available Monday from 1:00-3:00 and Wednesday from 9:00-11:00 at the High School for any students who would like to talk to someone about the passing of Office Blass.

It is with a heavy heart that I report some very sad news. Officer Tom Blass passed away unexpectedly yesterday. Officer Blass' contribution to our district community, sense of safety, well-being, security, and overall work/school culture cannot be overstated. His presence will be gravely missed by the students, faculty, and the community. The district will be offering counseling services next week to students and family members that would like to use those services. When more information becomes available, we will reach out with another message.

School Board Director The Benton Area School District is seeking applicants for appointment to the Board of School Directors effective immediately. Applicants must be a qualified elector of the school district. Also, a resident of the Benton Area School District, specifically Region I (Benton Borough / Jackson Township). Applicants shall submit a resume, statement of qualifications, and reasons for seeking appointment. Deadline for applications is July 7, 2022. Interested persons should apply, in writing to: Office of the Superintendent Benton Area School District 600 Green Acres Road Benton, PA 17814